BLOG
Festive Self-Care: Aromatherapy Bliss
by Lipakshi Arora on Oct 27, 2023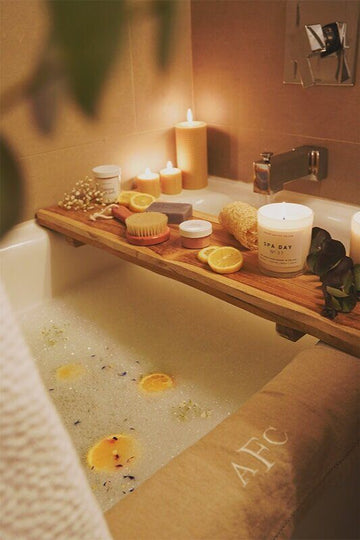 Amid festive chaos, prioritise self-care. Discover relaxation with aromatherapy and home fragrance, ensuring a serene, joy-filled holiday season.
Bath Bliss: Revitalize with oils or salts like peppermint, citrus, or lavender in a fragrant bath.
Meditation and Mindfulness: Enhance your meditation space with soothing fragrances like sandalwood or frankincense.
Bedtime Ritual: Promote peaceful sleep with a linen spray of calming scents on your pillow.
Incorporate aromatherapy and fragrances from The Fragrance People into your daily routine for relaxation and well-being during the festive season.