BLOG
Home Fragrances: The Ideal Corporate Gift for the Festive Season
by Lipakshi Arora on Sep 20, 2023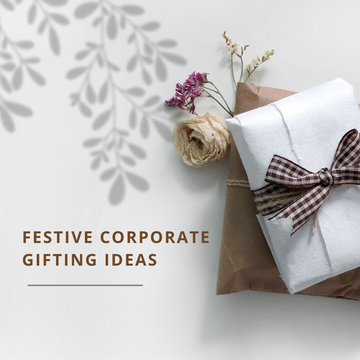 Corporate gifting during the festive season can be challenging, but home fragrances offer a perfect solution. Here's why:
Memorable and Thoughtful: Home fragrances create lasting impressions, showing thoughtfulness and consideration.
Versatile and Inclusive: They cater to diverse tastes and preferences with a wide range of scents.
We recommend the Home Fragrance By the Fragrance people.
Product Link - https://www.thefragrancepeople.com/products/7-gods-candle-set?_pos=1&_psq=7&_ss=e&_v=1.0
https://www.thefragrancepeople.com/products/backflow-mystic-waterfall-cones-ceramic-burner-20-cones-home-decor-office-decor-fragrance-and-gifts?_pos=4&_psq=b&_ss=e&_v=1.0
Stress Relief and Well-Being: Fragrances promote relaxation and well-being, making them perfect for the busy holiday season.
Sustainable and Eco-Friendly: Choose eco-conscious options to align with sustainability values.
Long-Lasting: Home fragrances provide enduring enjoyment, strengthening business relationships.
Consider home fragrances, including luxury options like Benarzo candles and reed diffusers by The Fragrance People, as your go-to corporate gift this festive season. They leave a lasting impact on clients, partners, and employees.
Website link👉 https://www.thefragrancepeople.com/
YouTube link 👉 https://youtube.com/@thefragrancepeople8912?si=zUuNNS1GfLZbPoGV
Instagram Link👉https://instagram.com/thefragrancepeople?igshid=NGExMmI2YTkyZg==