BLOG
Home Sweet Home: Using Fragrances to Create a Warm and Inviting Atmosphere
by Lipakshi arora on Aug 31, 2023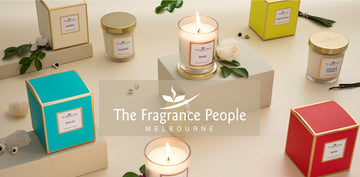 Imagine walking into your home and instantly feeling relaxed and happy. That's the magic of using fragrances, especially with candles. At The Fragrance People, we know how important scents are. Think of a candle that not only looks beautiful but also makes your home smell amazing.
Candles: More Than Light- Candles do more than just light up a room. They also fill the air with lovely scents. It's like a hug for your nose! Close your eyes, breathe in, and you're transported to a peaceful place.
Product link - https://www.thefragrancepeople.com/collections/candles
Making Your Home Feel Great- Check out our special collection of candles and scents at The Fragrance People. You can choose scents that match how you want each room to feel – cozy, fresh, or happy.
It's easy to make your home feel super cozy with the help of fragrances. With candles from The Fragrance People, every room in your home will be like a cozy retreat filled with delightful scents.
Website link👉 https://www.thefragrancepeople.com/
YouTube link 👉 https://youtube.com/@thefragrancepeople8912?si=zUuNNS1GfLZbPoGV
Instagram link 👉https://instagram.com/thefragrancepeople?igshid=NGExMmI2YTkyZg==