BLOG
India Makes History with Chandrayaan -3 Landing
by Lipakshi Arora on Aug 24, 2023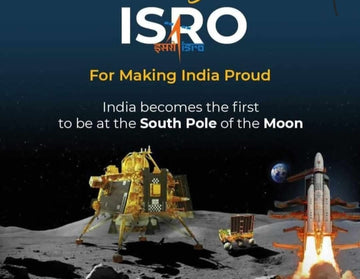 India made history on Wednesday when its Chandrayaan-3 lander touched down on the Moon's South Pole. This is a major achievement for India, as it is the first country to land a spacecraft on this unexplored region of the Moon.
The Chandrayaan-3 mission is a major step forward for India's space program, and it paves the way for future missions to the Moon and beyond.
We congratulate India on this historic achievement, on behalf of The Fragrance People.
YouTube link 👉 https://youtube.com/@thefragrancepeople8912?si=zUuNNS1GfLZbPoGV
Instagram link 👉https://instagram.com/thefragrancepeople?igshid=NGExMmI2YTkyZg==